About Us   ‣  Thoba Sports Consulting   ‣  Conceptualise • Cultivate • Inspire • Activate
We render a variety of services
We create and manage sports development programmes that are implemented in previously disadvantaged communities through our non-profit organisation. We render a variety of dedicated sports services including but not limited to:
Our Vision, Mission & Values
Our vision is to create stimulating sporting programmes for coaches, administrators as well as athletes, by introducing a professional and holistic approach to sports leadership, which will effectively influence and change the approach to sports management in the Eastern Cape.
Our mission is to offer excellent service to each of our beneficiaries (athletes, coaches and members of the community) and clients, by developing and providing them with a leading platform from which they can excel at provincial, national and international level through specialised training programmes offered by passionate, experienced and qualified individuals.
Thobela Thoba
Group Founder & Director
Head Coach
Fitness Coach, Sprints, Hurdles, Middle Distance, Long & Triple Jump
View Profile >>
Buhlebethu Dumbu
ACT Elite Training Academy Director
Senior Coach
Fitness Coach, Sprints Coach
View Profile >>
Siphokazi Nojoko
KSD Operations Manager
Fitness Coach, Middle Distance Coach
View Profile >>
Dillian Pienaar
TSC Operations Manager
Fitness Coach, Hurdles Coach
View Profile >>
Tembelani Sibuta
KSD Project Administrator
Strength & Conditioning Coach
View Profile >>
Illonka Eayrs
Group Biokineticist
Strength & Conditioning Coach
View Profile >>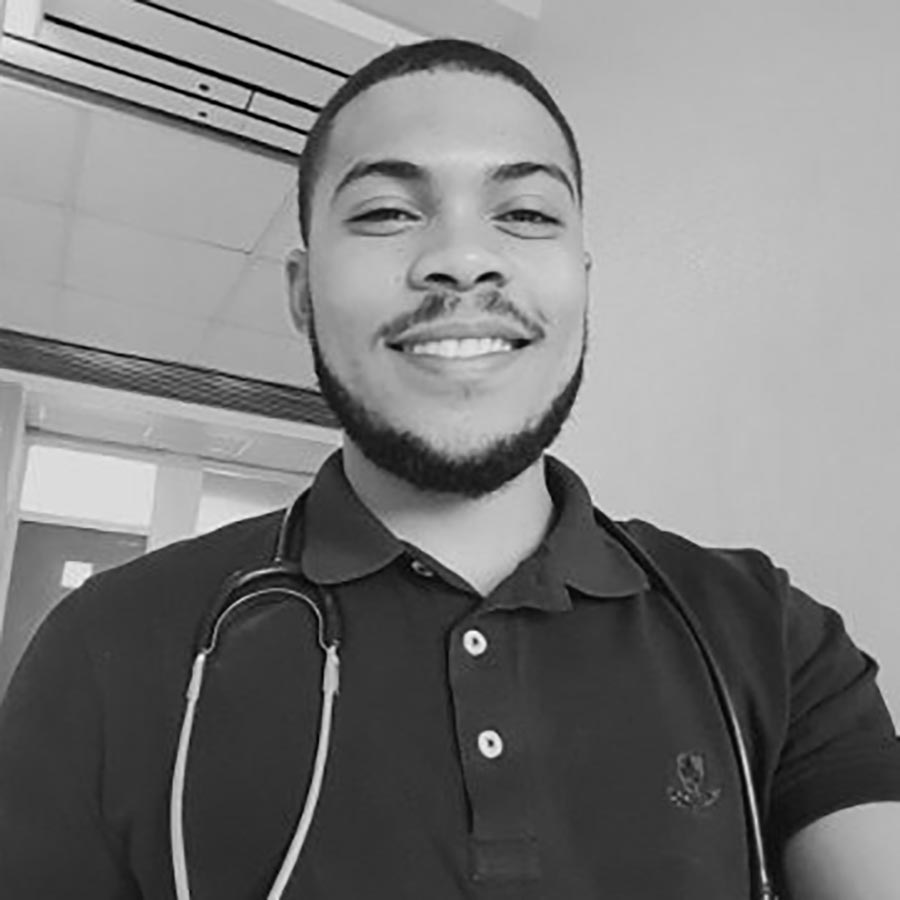 Ashwin Jacobs
Group Physiotherapist
View Profile >>
Thandeka Mhlanga
Group Dietitian
View Profile >>
Selina Weber
Administration Intern
View Profile >>
×
Coach

Thobela
Life Quote: "Work like a slave today so you can live like a King tomorrow!"
I was raised by a single parent in Motherwell township, just outside Gqeberha and I am the last born of 3 children. I attended Enkwenkwezini Primary School in Motherwell (grade 1-4), Papenkuil Primary School in Gelvandale (grade 5-7), Die Heuwel Primary School in Bethelsdorp (grade 7) and Pearson High School in Summerstrand (grade 8-12). I matriculated from Pearson in 1999 with a deep passion for sport and coaching, which was cultivate at the school when I attended a Sports Leadership Programme, whichh served as an introduction to coaching when I was in grade 11. I started coaching the school's U/14 soccer team in my matric year and never looked back!
I went on to complete my studies in Sports Administration and Marketing at the Port Elizabeth Technikon. My career started as a Sports Co-Ordinator and teacher at Victoria Park High School where I gained valuable administration and coaching experience for 13 years until I resigned and pursued my life-long dream of self-employment.
I am the owner and Director of Thoba Sports Consulting (Pty) Ltd (TSC), a 100% black owned company and a Level 1; 135% BBBEE procurement recognition sports management company which was formed in 2015.
Through TSC's subsidiary businesses ACT Elite Training Academy and Evolve @ Linkside Fitness Centre, I provide private coaching services in athletics and fitness instructing, respectively.
Self-employment has allowed me to pursue every opportunity that has come my way in my quest to building a sports management company that offers an all-inclusive service to clients of all levels / ages and from all racial and cultural backgrounds. Since resigning from employment in 2016, I established Khulasande Sports Development, helping me fulfill my dream of giving back to children who grew up In communities and circumstances like those I grew up In. Our Board comprises of dedicated and committed Individuals who have the same passion and drive for developing children. 5 years on, Khulasande is growing steadily and is well on its way to being self-sustainable. Through the NPO, we implement 2 x programmes in communities across the Eastern Cape; KSD Active Kids (Mass Participation Programme, funded by Grassroots Youth Development) and the KSD Wonder Kids (High Performance Coaching Programme, funded by the National Lotteries Commission). We are actively seeking new partners and funders to help sustain our organisation and to impact more previously disadvantaged children and youth through our programmes.
In 2017, I established ACT Elite Training Academy with the aim of providing professional coaching to athletes from a young age. Our training programme Is wholistic and focuses on long-term athlete development, emphasizing the correct type of training at each stage of athlete development to ensure athletes do not overtrain or burnout. ACT Elite was established on the back of 5 years of offering private coaching in athletics through the now-defunct TJ Athlete Management (Pty) Ltd. Over the years, I have produced over 100 provincial athletes, 5 national champions, numerous medalists and 2 athletes with national colours. ACT Elite Training Academy Is guided and led by a group of passionate young coaches who share the vision for the academy.
Following 2 years of success with the ACT Elite athletes, I partnered with Linkside High School and embarked on an extremely ambitious dream of building fitness centre at the school, Evolve @ Linkside was officially opened on 1 July 2019. Initially Intended to enhance our athletes' performances through a structured strength and conditioning programme, Evolve has become a fitness centre of choice for over 100 residents of Millside (Mill Park and Linkside) and surrounding suburbs and has become especially popular due to Its unique offering of outdoor training and strict observation of covid-19 protocols.
I am extremely passionate about developing people through sport and giving children opportunities to learn, grow and excel in sport. Having played sport throughout my schooling years, I have learnt to appreciate the value of sport with the life lessons that it provides. My dream is to help every person I meet reach their goals and dreams through sport - whether it is through a structured fitness programme that helps them manage their physical well-being, a periodized training programme for aspiring athletes or a development programme that will ensure children from previously disadvantaged communities gain access to sporting opportunities.
I have an extremely high work ethic work ethic and staunch believer of "hard work breeds success!". I believe in and I am passionate about creating opportunities for people and our youth to develop and grow through sports and recreation.
Through the entities mentioned above, I am able to live my dream daily and fulfill my passion for making a positive difference in people's lives by helping them achieve their personal goals and dreams through sports and recreation.
My personal quote is "Work like a slave today so you can live like a King tomorrow!" and it sums up the way I approach life on a daily basis as learnt from my single mother who raised and put 5 (3 biological + 2 nieces whom she raised as her own children) children through school and tertiary.
×
Coach

Dillian
Life Quote: "We can do all things though Christ that strengthens us."
I was born and raised in Oudtshoorn, before my family moved to Cape Town where I spent my school career in Monta Vista Primary and DF Malan High School (2014). After High School I completed a National Diploma in Fitness at Northlink College (2015-2016), worked for my High Scholl by running their sports teams conditioning programs (2017) and continued my studies through Nelson Mandela University where I completed my National Diploma in Sport Management (2018-2021). I am currently (2021) doing a Higher Certificate course in Business Management through Nelson Mandela University.
Through supporting my father in his young rugby playing days and watching sport with my grandfather, I developed a big passion for sport myself. I played Netball throughout my school career, gathered my provincial colors and represented my Varsity in different tournaments. I always trained for athletics but never competed until Varsity. I lived for training and playing/running with everything I have, never stopping or taking a break. I suffered two knee injuries throughout my career but always found a way to keep going.
Through my studies I was fortunate enough to find a second home with TSC in 2020 while doing my in-service training. TSC offered me my dream job, in coaching our next generation in athletics and fitness and making a difference in young athletes lives who struggle to find opportunities to live their athletic dreams. As well as extending my knowledge and passion for fitness and my personality through Evolve while coaching fitness classes to Parents and their kids. At TSC I am fortunate to be surrounded by my mentors who I continue to learn and grow from to the best of my ability and who I hope to be a part of as we build and develop Eastern Cape Sport.
I would like to continue to help and develop sport within the Eastern Cape through our youth. My vision is to build a sporting community that supports and encourage our young people to live out their dreams and being able to help each other achieve those dreams, to not only be active but to be rich in knowledge to continue to be active and serve eastern cape communities.
As a Coach I always say: "Finish what you Start."
×
Coach

Buhle
Life quote: "Trust the timing of things. Do not let what it looks like today make you impatient. God would not deny you of what is best for you." – Rob Hill Sr
I was born and raised in a small but rich in history town known as Makhanda (previously known as Grahamstown "City of Saints"). My schooling years were at an all-boys school known as Graeme College, which is synonymous with the rich history of the town.
Moved to Gqeberha (previously known as Port Elizabeth to attend my tertiary education at Nelson Mandela University, completed my National Diploma in Sport Management (Cum Laude), BTech in Sport Management as well as a certificate with the Executive Programme in Sport Management (Cum Laude) at the university.
Athletics has always been a first love above all other sports. Have competed in athletics for as long as I can remember, but unfortunately during my schooling days did not have many opportunities to compete outside of the schooling system as it was not as established as it is today. More competitive opportunities were offered and realised while competing for the university as I was able to make provincial teams and the greatest highlight and agony at the same time was being selected for the EPA team to compete at ASA Junior Championships in Germiston. That experience was also my greatest agony as it was the time, I experienced my worst injury (grade 3 hamstring tear), but also the beginning of my coaching journey, even though I may have not realised it yet.
I walked into coaching hoping to learn and soak up at much as possible, under the tutelage of Mr Thoba Thobela and Jessica Heatley at TJAM, specifically coaching and developing a young group of athletes (6-11). There was where I realised my passion for technique and the development of it through young athletes and refining it with senior athletes. For the last few years my coaching career has continued under the passionate guidance and empowering ability of Mr Thoba Thobela with our academy known as ACT Elite Training Academy which has been able to produce a number of provincial athletes competing at national level.
Had the fortunate opportunity to be offered employment at the university after completing my undergraduate studies at the university. Currently I am the Administrative Manager of the Executive Programme in Sport Management, contract lecturer for both the Diploma and Degree Programme in the Human Movement Science Department as well as assist on the coordination of the practical programme of the National Diploma in Sport Management.
Coaching Vision
I can say it is still very much being moulded by the previous and current experiences as a coach as well as very much in its infancy. During the period of being a coach I can say it's building the athlete holistically with a focus of personal achievement being true victory and accomplishment for them and I as a coach. If looking at long term coaching vision as a coach is to one day have coached and be coaching Olympians within our academy.
Favorite Quote:
My favourite quote as a coach "I COACH YOU because I care about you. I CHALLENGE YOU because I believe in you. I EXPECT YOUR COMMITMENT because I know your family and job will. I HOLD YOU ACCOUNTABLE because life will hold you accountable."
×
Coach

Thembe
Life quote: "if you set limits for yourself then you are going nowhere in life."
I am Tembelani Sibuta born in a small town called King Williams Town (eQonce is the Xhosa name for it). I grew up as a highly active individual full of energy and always being involved in recreational activities and sport. I schooled at Abundant Life Christian School until grade 6. From grade 7 I went to Breidbach Primary School which is located in Breidbach township just 5km outside of King Williams Town when you take the N2 Route to East London City. I pursued my studies further in Breidbach until I completed grade 12 and then went to Nelson Mandela Metropolitan University (but now has changed to Nelson Mandela University). I studied Higher Certificate IT and completed the course in 2014. I continued with my studies at eta College in PE 2020. Currently completing my second year in Sports Management at eta College and doing great.
Competitive Background
I have been involved in various sports like cricket, athletics, soccer and rugby and also played netball as a recreational activity. My main sport became rugby when I was in High School and I went as far as playing for the first team and being captain on the second team and U/16 team. I continued to play further in University and played for Madibaz 1st XV at club level and before that I was playing in the Residence League for Pointers team. I won a Bronze medal as a player in the 7's tournament with the Pointers team. I also participated in the Old Boys 10's tournament in Johannesburg in 2018 and won the Plate Trophy. I have won 1 Gold medal in a club Easter Tournament in the year 2017 in King Williams Town when I played club rugby.
Coaching Background
I started coaching rugby in 2014 and was coaching the Pointers Residence Team in the Koshuis League. I was coaching and managing the team from 2014 until February 2016. My success with the team was Bronze Medal in 7's and two times Silver Medal in the 7's tournament in 2015 and 2016. We also ended in 3rd place on the log in 2014 in the Koshuis League and lost the Semi-Final and in 2015 we finished number 1 on the log but lost in the Semi-Final again and got a Bronze Medal for 3rd/4th place play-offs.
After the 2016 7's tournament and producing players that represented Madibaz 1st XV team in the Grand Challenge League, I was then given the Head Coach role for the Women's Rugby at Madibaz and given the Assistant/Manager role for Madibaz U/21 Team in the Grand Challenge League. The Madibaz U/21 team lost in the Semi-Final of the Grand Challenge League. The Women's Rugby was still new in the rugby world, so it was a building phase for the team. Women's participated in USSA tournament, which is a National Tournament and after a few years of building a team from nothing it produced about 9 players for EP Women's Rugby team and finished 6th in South Africa on the USSA tournament.
From the year 2017 to 2019 I coached Linkside High School 1st XV as the assistant coach. I have also started coaching and training athletes at the gym from the year 2015 and focusing on strength building, healthy lifestyle, body building, conditioning and stamina and endurance. I was also a fitness coach within the teams I was coaching because of my versatility.
Current Occupation and Activities
Currently I am a second-year student for Sports, Fitness and Recreational Management at eta College Port Elizabeth Campus. I am also an Operations Manger at Khulasande Sports Development.
Passion and Hobbies
I am a self-driven individual who is extremely passionate about the development of sport and the growth of young athletes into sport. My dream is to see the under privileged individuals getting the opportunities we never got growing up and to use sport as a way to build a better country for the future of South Africa. My hobbies are working out every chance I have, and I also still love playing sports ie. Rugby and Soccer.
Coaching Vision
To develop our youth and create more opportunities for them to grow into the system and represent South Africa in High Level Elite competitions. My biggest dream as a coach is to take a low-level team and put them at number 1 in a competition and win a Gold Medal.
Favorite Quote:
They say the sky is limit, I say if you set limits for yourself than you are going nowhere in life. This quote comes from me and it means that you should always set your standards higher and don't ever limit yourself from things you can do.
×
Coach

Siphokazi
Life quote: "You must have the passion, strength and belief that you can become anything."
I was born on the 9th of November 1994, I have lived my whole life in Motherwell in Port Elizabeth, I went to Zanoxolo primary school, and I did my High school at Masiphathisane Senior Secondary school. I am an adventurous and out going person who has a passion for running.
After matric I studied at Port Elizabeth college. I started my running career in primary school and high school, I started road running in 2013 for club called Motherwell Athletics club.
I represented the club at local races, as well as EPA in cross country, track and field and road races. I have a favorite distance of 21km, which I also managed to collect an gold medal from at the SA Junior Championships.
I started coaching in 2016, on a project called Sprinters Project where I was coaching 20 athletes in Motherwell. In 2018 I coached active kids' programme in 11 different schools around Eastern Cape. I also gained the opportunity to be part of ACT Elite Academy's coaching staff.
My current occupation is an Operations Manager of Khulasande Sports Development. I also assist with coaching at Evolve Gym at Linkside with the Teens group.
My passion is to grow in assisting young people that can not get access to the sports opportunities. My coaching vision is to have transfer my skill to the young female athletes and have athletes that represent the country one day.
×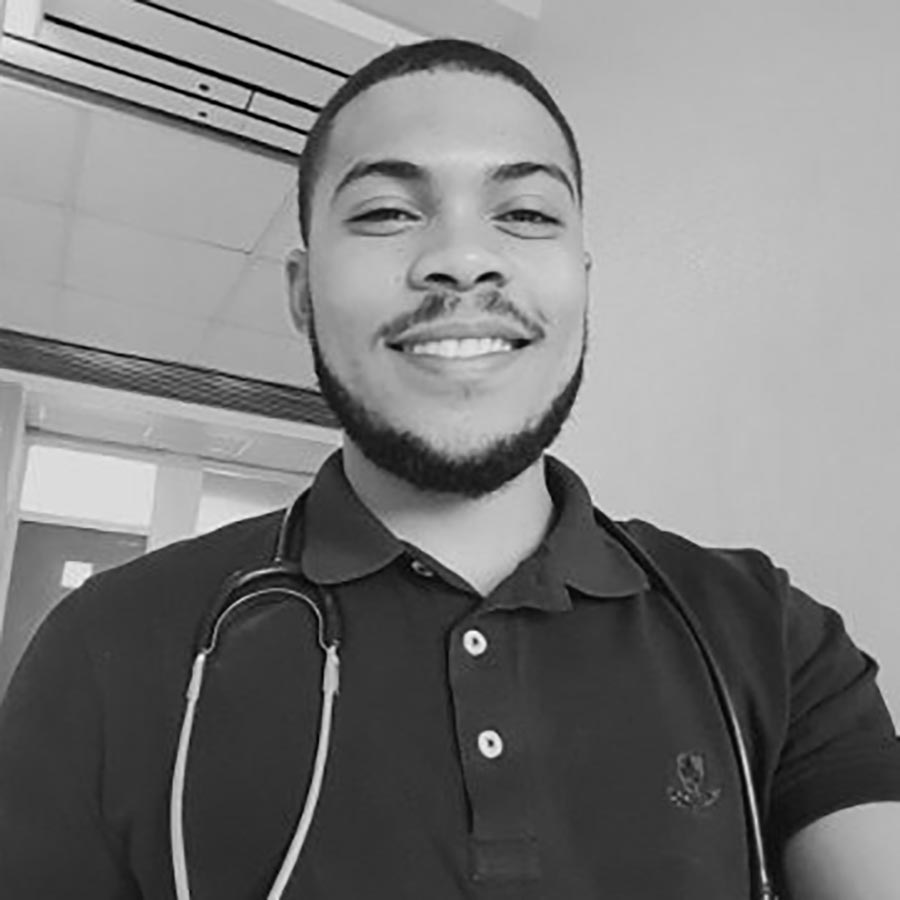 Ashwin

Jacobs

My name is Ashwin Jacobs, I'm a physiotherapist that has been practicing in the clinical and sub-acute setting for the past 5 years. I've worked in state and private facilities, with a keen interest in active and sport clients. I'm very motivated in getting clients back and better than their best and I'm always willing to go the extra mile for clients.
×
Selina

Weber

Selina Weber holds a Bachelor of Arts in sports management from the Ostfalia University of Applied Sciences in Germany. She has been involved in sports, especially soccer, her whole life. Selina plays soccer since she was 6 years old and coached an U10 soccer team in her home country for several years. She came to South Africa in 2019 to study abroad at Nelson Mandela University and found her interest in the field of Sports Development. In 2020, Selina worked for Zsports Events SA before she went back to Germany to finish her degree. Since May 2021 Selina is an intern at TSC. She will stay with us until she starts her master's degree in Development Studies at Maastricht University in July.
×
Illonka

Eayrs

University. I qualified with two years of internship at Du Randt & Grenfell Biokineticists Inc. at the University. I also qualified in introduction to sports massages. I worked with a range of patients and athletes, from Cardiac to rugby players rehabilitating and maintaining their performance. My profession is final phase rehabilitation after injury, preparing the athlete for play and maximising their performance. Or for general maximisation of their potential.

I personally am an enthusiastic individual that loves giving back and helping people in their daily lives with my profession. My hobbies include going to the beach, reading, hiking and being in nature.
×
Thandeka

Mglanga

The sports dietitian provides individual and group/team nutrition counseling and education to enhance the performance of competitive and recreational athletes, on-site and during travel. Primary responsibilities include counseling individuals and groups on daily nutrition for performance and health; translating the latest scientific evidence into practical sports nutrition recommendations; tracking and documenting outcomes of nutrition services, serving as a food and nutrition resource for coaches, trainers, and parents; providing sports nutrition education for health/wellness programs, athletic teams, and community groups; and maintaining professional competency and skills required for professional practice.