Community Initiatives   ‣  Khulasande Sports Development   ‣  Grow and Prosper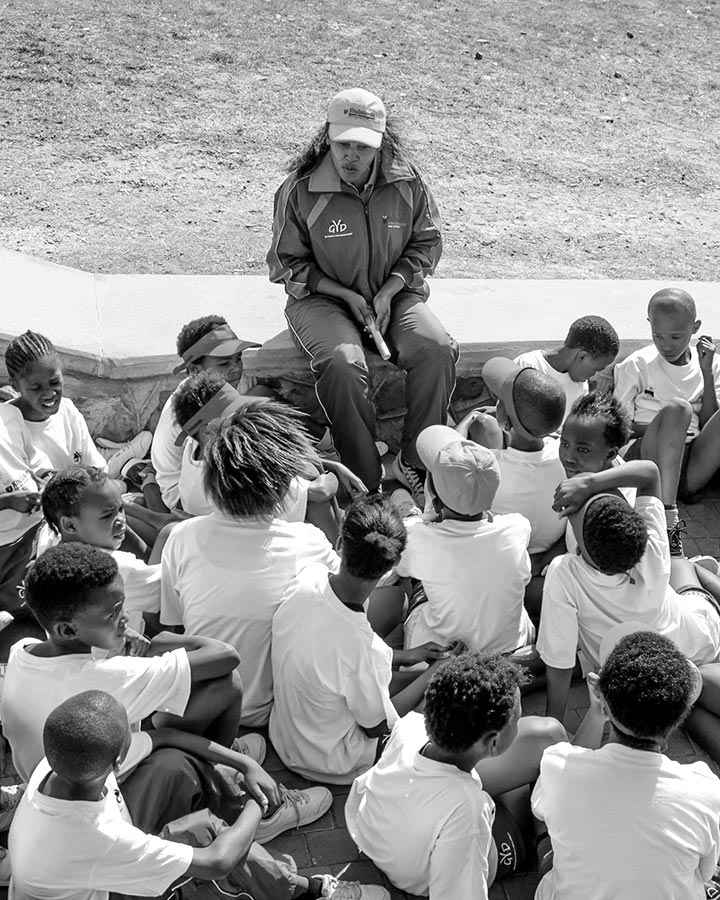 Community

Initiatives

Khulasande Sports Development (188-294-NPO) (KSD) is a non-profit organization formed with a vision of developing young athletes from previously disadvantaged communities, through providing opportunities to participate in well-organised and supervised recreational programmes.

By adopting a holistic approach to the development of the children, we not only focus on the athletic aspect of their development but also place a strong emphasis on academic development as well as teaching life skills through sport.
Our Vision, Mission & Values
Our vision is to become a leading grassroots sports development organisation in the Eastern Cape, by creating sustainable programmes that aim to develop our youth wholistically.
Our mission is to work hand-in-hand with organisations with specific skills to help realise our goals. Through the assistance of these organisations, we will offer and produce unrivalled programmes that will benefit athletes from previously disadvantaged communities to bridge the sports development gap that exists in our society.
Finance
Living expenses (transport to training sessions, meals, training apparel, etc.)

Coaching
To provide professional coaching to exceptionally talented black children.
Medical
Periodic Medical assessments, screening, and interventions such as rehabilitation from injury.
Life Skills
Life skills and career counselling and guidance
Exposure
National exposure (training camps, competitions, exchange programmes)

Talent
Talent identification, development, and nurturing
Active
Kids
Main funder: Grassroots Youth Development (GYD)
The Khulasande Active Kids Programme is a mass participation sports programme aimed at educating black learners and creating awareness about the importance of sports participation, exercise as well as healthy living and eating.
The programme creates opportunities for black children to participate in sports and recreational activities through structured coaching programmes.
Through this programme, talented children are also identified and where possible, are placed in specialized training programmes for their chosen sport, to allow them to meet their sporting potential.
Further, we hope to assist these athletes by providing the necessary support to excel in their sport.
Wonder
Kids
Main funder: National Lotteries Commission of South Africa
Our Khulasande Wonder Kids Programme supports exceptionally talented track and field athletes from previously disadvantaged communities to help them achieve and national and international level.
The aim of the project is to identify exceptionally talented children and youth from previously disadvantaged communities and present them with opportunities to excel in the sport of track and field athletics at the national and international level. This will be achieved through partnerships with a leading athletics academy and fitness centre to provide world-class coaching to these athletes.

National Lottery Commission
Grassroots Youth Development

We need your help
Contact us for donation information